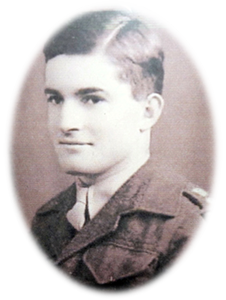 Talbot Bashall I.S.O.
Talbot was born on in Ripley Surrey England on 19th July 1926. He is one of four children.
At the age of 17, straight out of high school, Talbot joined the Royal Air Force as a volunteer for air crew duty. A year later he was transferred to the Army as there was no more aircrew were needed. He went through officer training twice, at Mons Barracks at Aldershot and at Sandhurst.
In 1946, his first overseas posting was to Central Mediterranean Forces (CMF) Trieste, there the task of British Troops was to turn back hordes of Italians fleeing Marshal Tito's 'paradise', and seeking sanctuary in Trieste. For a 20-year-old British lieutenant, the task of stopping the trains heading into Italian territory and forcing the refugees back to Yugoslavia was not a pleasant one.
One of the most memorable will be the period when Talbot was guard officer in charge of Field Marshall Albert Kesselring, Commander in Chief of the German Armies on the Western Front at the end of World War II.
After service in Italy Talbot's battalion, part of First Armoured Division, 61st Lorried Infantry Brigade, was sent to Palestine (before the creation of the Jewish state of Israel). The prime duty of the British Forces was keep the peace between the Jews and Arabs. At age 22 years Talbot left the army and decided that a job in Forestry would be healthy and 'out of doors'.
After four years, with a wife and two young children, Talbot needed more money than forestry could provide. He applied for a position in Hong Kong. He was accepted and began his training in Britain. Talbot then went through a course at the Imperial Prison Training School in Yorkshire, the university of prison techniques where prison administration, handling of prisoners and other specialise knowledge was taught. He passed and arrived in Hong Kong in 1953.
After four years at Stanley Prison, he took over the job of training prison staff, passing on them what he had learned in Britain and Hong Kong. Then for six years he ran the Cape Collinson Training Center.
When the Hawker Control force was disbanded in 1979, Talbot gave a gigantic sigh of relief. "It was like the end of a sentence of 10 years' penal servitude" he says.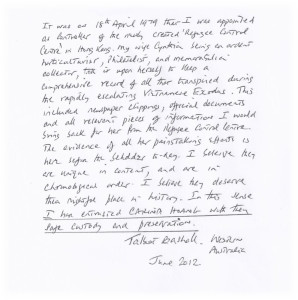 At 52, he was too young to retire. It was April 1979, Talbot was taken to an office in Victoria Barracks, shown around and appointed Controller, Refugee Control Centre. And then came the great exodus across the South China Sea as the Vietnamese forced hundreds of thousands of Chinese out to sea.
"It was challenging and demanding job – but a deeply satisfying one… I started off with refugees and now I am finishing my career with them," say thoughtfully.
In countries around the world there are thousands Vietnamese refugees who have never heard the name Talbot Bashall. But they all owe their unknown benefactor a debt of gratitude for the part played in helping to steer them on course for a new life.